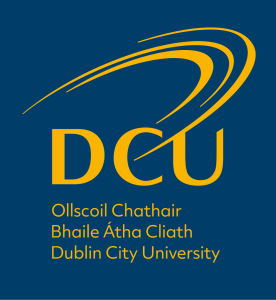 Dublin City University is a research-intensive, globally-engaged, dynamic institution that is distinguished by both the quality and impact of its graduates and its focus on the translation of knowledge into societal and economic benefit. DCU prepares its students well for success in life, and in the workplace, by providing a high-quality, rounded education appropriate to the challenges and opportunities of the 21st century. Through its mission to transform lives and societies through education, research and innovation, DCU acts as an agent of social, cultural and economic progress. As Ireland's University of Enterprise, it is characterized by a focus on innovation and entrepreneurship and a track-record of effective engagement with the enterprise sector. Excellence in its education and research activities has led to its consistent ranking in the top 50 of the world's young universities (QS Top 50 under 50).
The DCU Institute of Education is the newest faculty of Dublin City University. It is based in a state-of- the-art purpose-built facility on the DCU St Patrick's Campus in Drumcondra in Dublin.
Established in 2016 as Ireland's first university Faculty of education, it has a staff of more than 130 full-time academics and a student body in excess of 4,000. The Institute brings together students of education across all sectors from early childhood, to primary and post-primary and further and higher education. As well as providing a range of undergraduate programmes in education, the Institute offers a rich menu of taught and research-based post-graduate programmes, at doctoral, masters, diploma and certificate levels.
More information on: http://www.dcu.ie/ioe and http://www.dcu.ie