Creativity and Innovation are widely recognised as some of the most important driving factors of our modern economies. However, there are just a few approaches on Creativity and Innovation Management and also systematic educational approaches are missing to promote related skills and competences at the interface of academia and businesses.
This is the starting point of the ERASMUS+ Project CIM based on a network of 15 organisations from 9 countries working together in a consortium of Higher education Institutes, Business Organisations and SMEs.
CIM aims to develop a new teaching and learning approach for Creativity and Innovation Management in 15 European countries.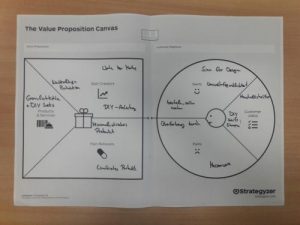 With this, CIM seeks to close a gap between Business and Academia and to develop new approaches, tools and instrumenta to promote the management of creativity and innovation.